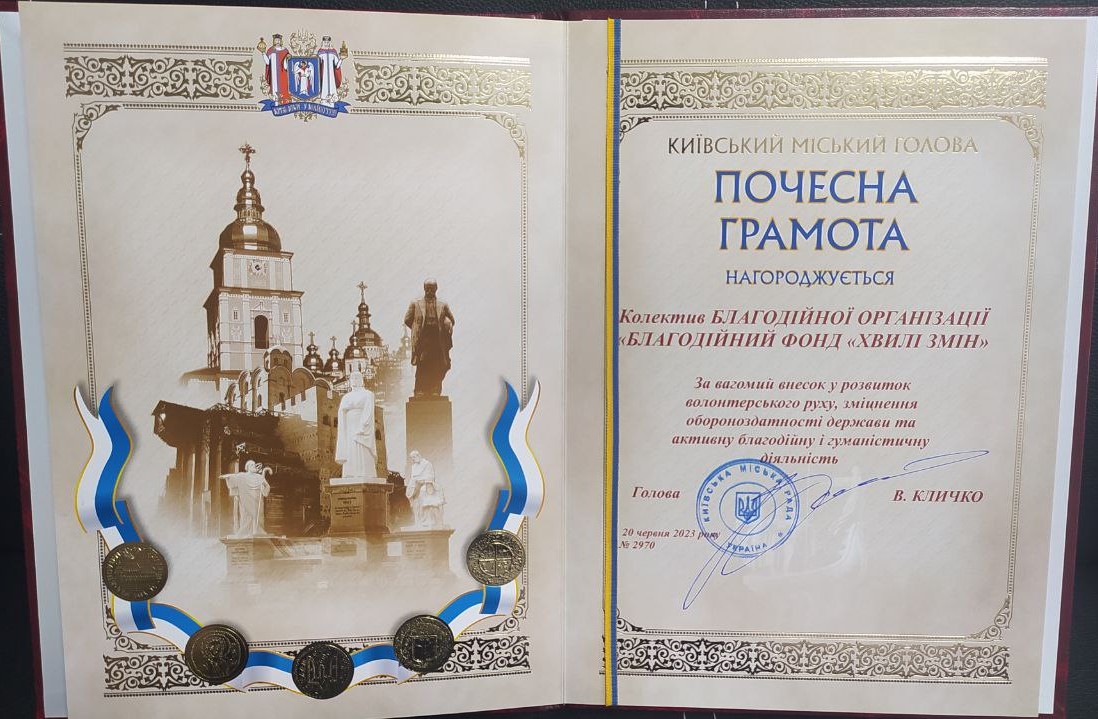 Kyiv Mayor Vitaly Klychko awarded the Ternopil charitable foundation "Waves of Change" with an honorary certificate. The team of the organization was awarded for a significant contribution to the development of the volunteer movement, strengthening of the state's defense capabilities and active charitable and humanitarian activities.
As a reminder, the fund is aimed at helping the most vulnerable social groups of the population, as well as at supporting the Ukrainian army: providing soldiers with modern means of protection – bulletproof vests, helmets, first-aid kits, in order to maximize their chances of returning to their families.
Kyiv Mayor Vitalii Klychko awarded the "Waves of Change" charity fund with a certificate
«Waves of Change» Charitable Foundation will always help those in need!