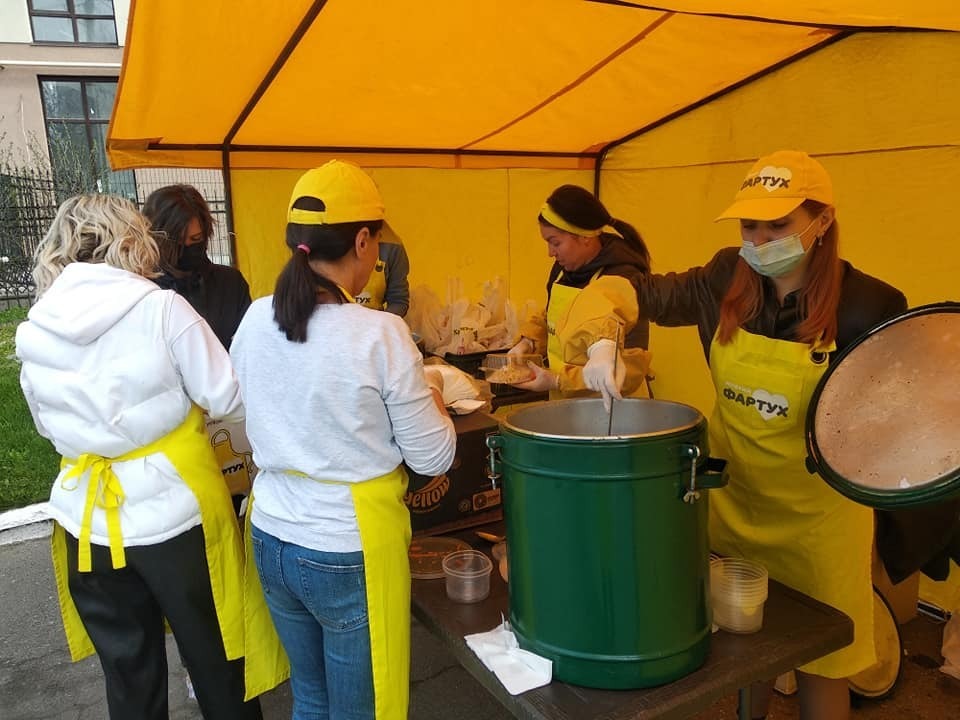 For the fourth year in a row, the charitable street restaurant "Yellow Apron" has been operating in Ternopil. Because of the war, such support for people in need has become even more necessary, writes project co-organizer Serhiy Kichula. Therefore, more partners join the initiative.
"For the fourth year now, we have been bringing it every Sunday to St. Medovu, 5 – 200 hot lunches for people who find themselves in a difficult life situation! Unfortunately, with the war, such people increased, but our friends and acquaintances often join us, and together it is always easier both financially and morally! Thank you to Taras Savchuk and the Khvyla Zmin charitable foundation for your support! We would like to remind you that the project lives at the expense of good people and there is no centralized funding!" wrote Serhiy Kichula.
Ternopil charity restaurant "Yellow Apron" thanked for the help of the "Waves of Change" foundation
«Waves of Change» Charitable Foundation will always help those in need!