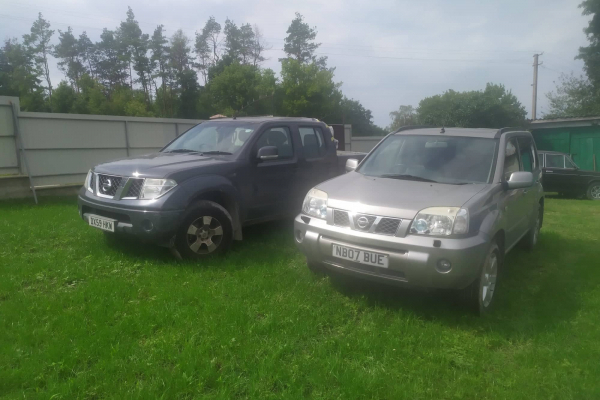 The Ternopil Charitable Fund "WAVES OF CHANGE" purchased two cars for the military. Cars were bought abroad. Currently, the cars are being prepared to be sent to the soldiers at the front.
Taras Savchuk, the manager and one of the founders of the foundation, wrote about this on Facebook. In the publication, he said that the cars were purchased with the help of well-wishers:
"Two beauties have arrived! Ruslan Kulyk and I and the WAVES OF CHANGE charity fund brought two good cars for defenders. We paint and adjust and transfer it to perform combat tasks. Thank you to everyone who participated. Our soldiers will know your names! Special thanks to Igor Huda (Ihor Huda Charitable Foundation "Do Good") and Kazimir Popil (Buchachagrokhlibprom – Buchachagrokhlibprom Agrocompany) for their help. Many thanks to Igor Ogorodnik for the delivery! A third car is approaching. Do we continue to collect funds? Together we can! – writes the head of the "WAVES OF CHANGE" charitable foundation.
Taras Savchuk says, together with other benefactors, they plan to continue helping Ukrainian defenders for the sake of a joint victory over the occupiers.
The Ternopil Charitable Fund "Waves of Change" donates two cars for defenders
«Waves of Change» Charitable Foundation will always help those in need!