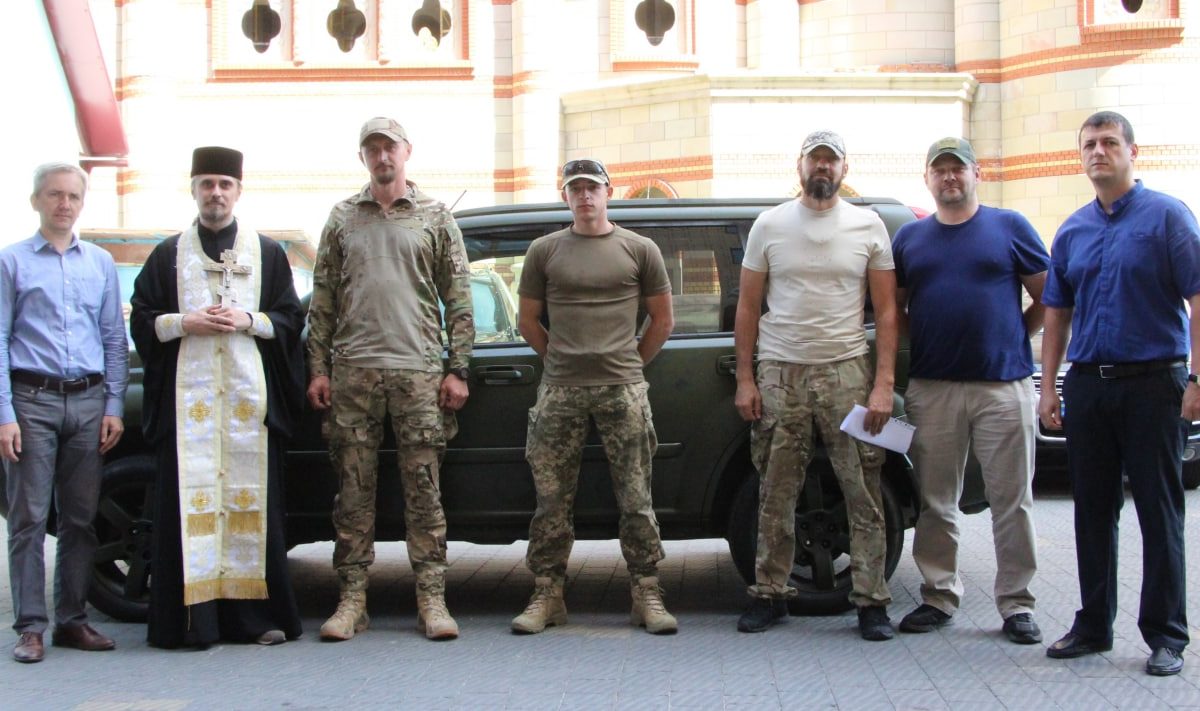 Igor Huda's BF "Tvori Dobro" and BF "Waves of Change" handed over the car to the defenders on the front lines.
The people of Dobrochyn helped the military. A soldier of the 5th battalion of the "Right Sector" DUK, Friend Hrysha, came to Ternopil to get a new vehicle for his battalion. The military says that cars are now an important resource that helps to be more agile in battles with the enemy.
They brought a car for the military from Great Britain. Volunteers of the "Waves of Change" charitable foundation found and drove the vehicle with the help of Igor Huda's "Create Good" charitable foundation.
"We have official requests from units, from the Teroborona from the southern or eastern regions. And with regard to letters, we look at what is going on with us," explained the co-founder of "Waves of Change" BF Ruslan Kulyk.
The car was consecrated by Vladyka Nestor before leaving for the front line.
"Our soldiers always turn to the church with a request for prayers and blessings. And to sanctify cars and other equipment that goes with them. And the soldiers believe, and it comes true. Under the blessing and prayer of the church and the people, they return home alive. And we believe that victory and peace will soon come to the Ukrainian land," said Bishop Nestor.
In addition, volunteers continuously help our heroes with advanced ammunition, bulletproof vests, fuel, medicine, medical equipment, food and everything necessary.
Two Ternopil charitable foundations jointly donated a car for the Armed Forces
«Waves of Change» Charitable Foundation will always help those in need!