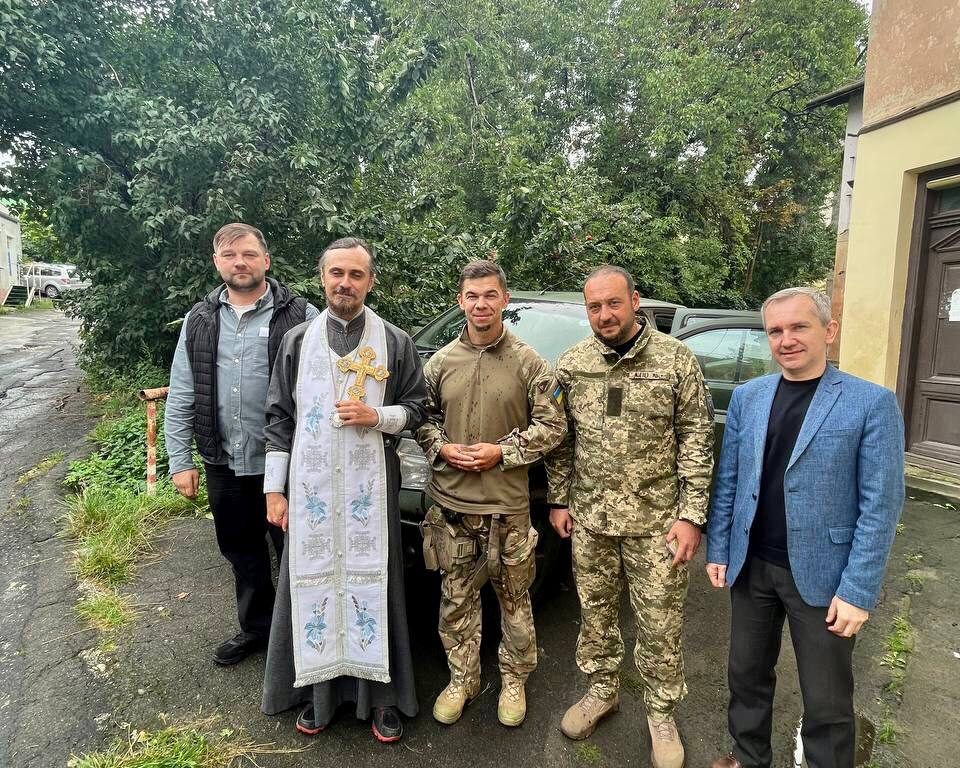 On September 15, 2022, Archbishop Nestor of Ternopil and Kremenets performed the rite of consecration of a car for the Ukrainian military.
Funds for the purchase of a Nissan car were collected by the "Waves of Change" charity fund. 47 people who cared strongly joined the initiative of the fund.
"Donations ranged from 10,000 to 3,000 hryvnias. The lion's share of the funds needed for the purchase of the car came from Buchachagrokhlibprom LLC headed by Kazimir Popil," said Ruslan Kulyk and Taras Savchuk, co-founders of the "Waves of Change" charitable foundation.
The car was handed over for the needs of the Ukrainian Volunteer Corps "Right Sector", whose fighters were present for half the time of the dedication of the car.
Products, medicines, power banks, thermal clothing and warm socks for our defenders were placed in the car, which after the consecration went to the front line.
Bishop Nestor blessed the military and wished them to return home alive and unharmed with victory.
"Waves of Change" handed over cars to soldiers in the south of Ukraine
«Waves of Change» Charitable Foundation will always help those in need!